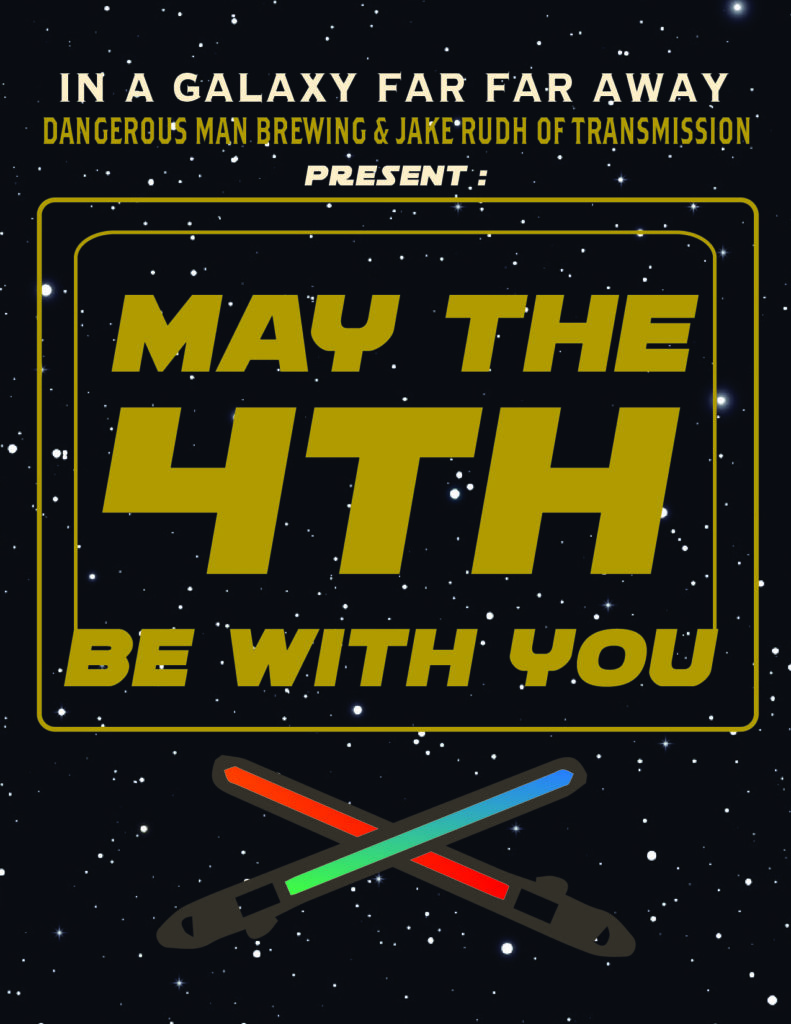 Saturday, May 4th, 7pm-midnight
Dangerous Man Brewing
1300 2nd Street NE, MPLS, MN
---
General Admission Ticket: $20
OR
GA Ticket + 2 limited-edition full-color DM 'May the 4th' glasses: $30
---

Step into DM's Cantina for an evening of… The Saber Legion lightsaber battle, Costume Contest with GALAC-TASTIC prizes, Stump the Staff – Star Wars Trivia, Tatooine Sunset Beer (one-night-only), Blue Milk (beer) on tap, Tiger Rose Flash Tattoos, Photo Booth, Shameless t-shirt printing (weather permitting), Galactic Grub from Lu's Food truck, and DJ Dance Party with Jake Rudh of Transmission and The Current!
7:00 Doors Open
7:43 The Saber Legion lightsaber Battle
8:44 Costume Contest
9:12 DJ blast off
(all times are subject to rifts in the time-space continuum)
Vision Statement
Dangerous Man Brewing Co. presents MAY THE 4th BE WITH YOU, a Twin Cities celebration of all things Star Wars. Imagining a future where all can come as they are, (even Rodians) and celebrate the beautiful diversity of our planet. This event brings together artists, dreamers, musicians, sci-fi aficionados, craft beer lovers, droids and everyone else for one night of freedom and fun. 
May the force be with you this night and every other night.