Loading Hours...
The Growler Shop is open Thursday – Sunday.  We have crowlers and growler fills available, as well as merchandise and gift cards. Our crowler and growler fill list is available below, as well as a link to our online store. Thanks for your continued support!
The shop is located 2 doors down (North) from the taproom.
Growler Fills: We offer a rotating variety of growler fills in the shop. As always, our growlers are either 64oz or 750ml. If you don't have one of your own yet, we'll happily sell you one for $5.  If you'd like to bring in your own vessel, please make sure it is CLEAN! We will not fill a dirty growler, and we sure hope you wouldn't drink out of one. We will fill clean growlers from other breweries, but we will NOT exchange them for a DM growler. If you have a glass DM growler that doesn't pass the smell test, or has been in your garage for a little too long, we'll happily swap that one out for a fresh one.
All of our beer is unpasteurized and should be drank FRESH! Please keep your growlers and crowlers cold, and drink them as soon as you can. The maximum recommended shelf life is 2 weeks for growlers and 3 months for crowlers. Again, please refrigerate your beer!
We've discontinued our regular curbside program, but if you're high-risk (or high-caution) and aren't comfortable in the shop, we're happy to make something work. Email info@dangerousmanbrewing.com and we'll find a solution, no big deal.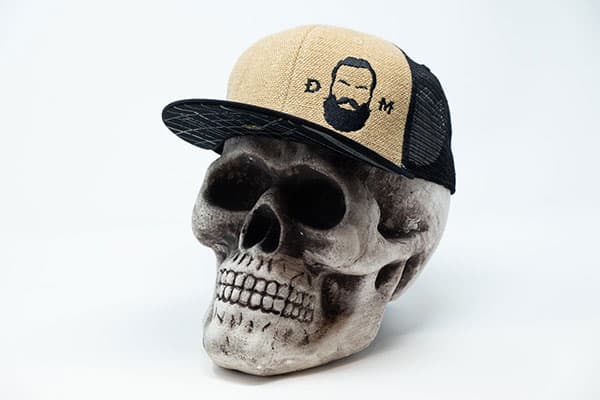 Shop DM Gear Online >