Joe Tweedy
Doortender Extraordinaire / Kickball Boss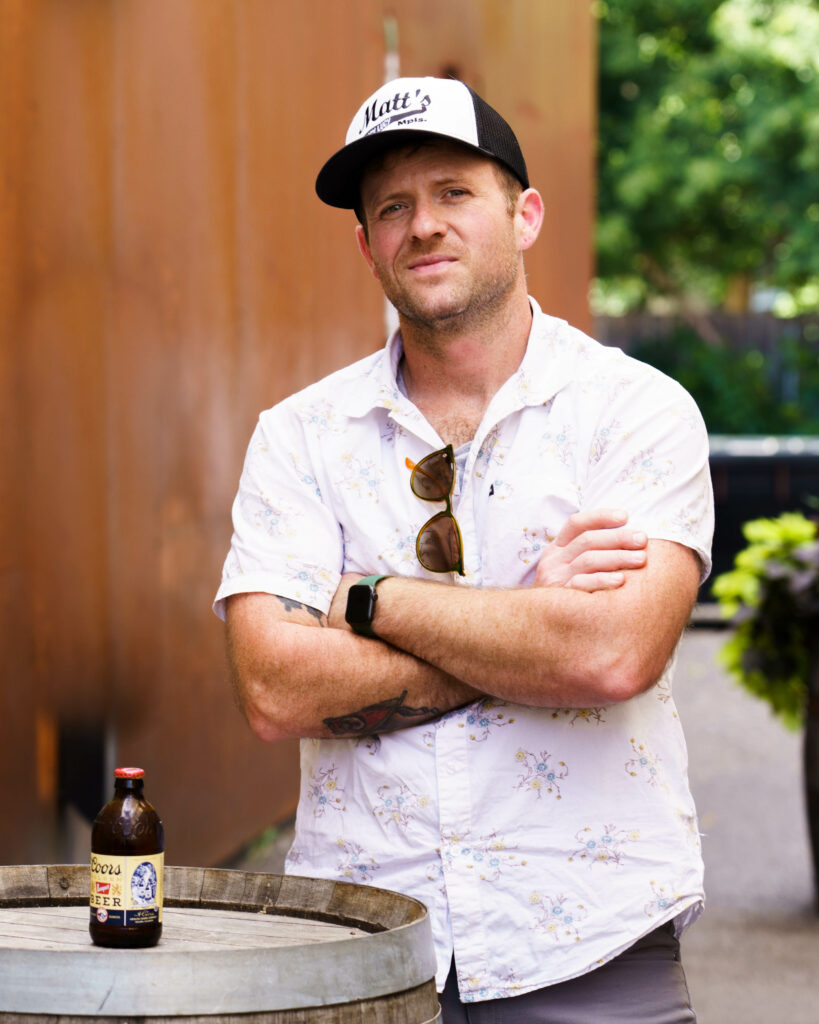 Meet Joe, our Beertender Extraordinaire! He's been the pride of Nebraska since 2006 and has no affiliation with Wilco's frontman (we promise). Off duty, he's a multitasking superhero – volunteering everywhere, sprinting like an Olympian, giving fierce competition in sports, and moshing at punk gigs while sipping his all-time favorite brew! – that's our Joe!
1.) Q: What is your go-to beer, the old standby? What's your favorite beer currently?
Busch Light or Coors Banquet. Favorite beer is Sünner Kölsch
2.) Q: What's your favorite RomCom?
Dude, Where's My Car?
3.) Q: When you were a child, what did you want to be when you grew up?
Paleontologist or The Ultimate Warrior
4.) Q: If you could have a superpower, what would it be?
Master of all trades. Wire a house? Yep. Sweat a pipe? No problem. Fix your car? I got you