Lee Ankrum
Head Brewer / Founder of BowFlex / Former Miss America (Wyoming)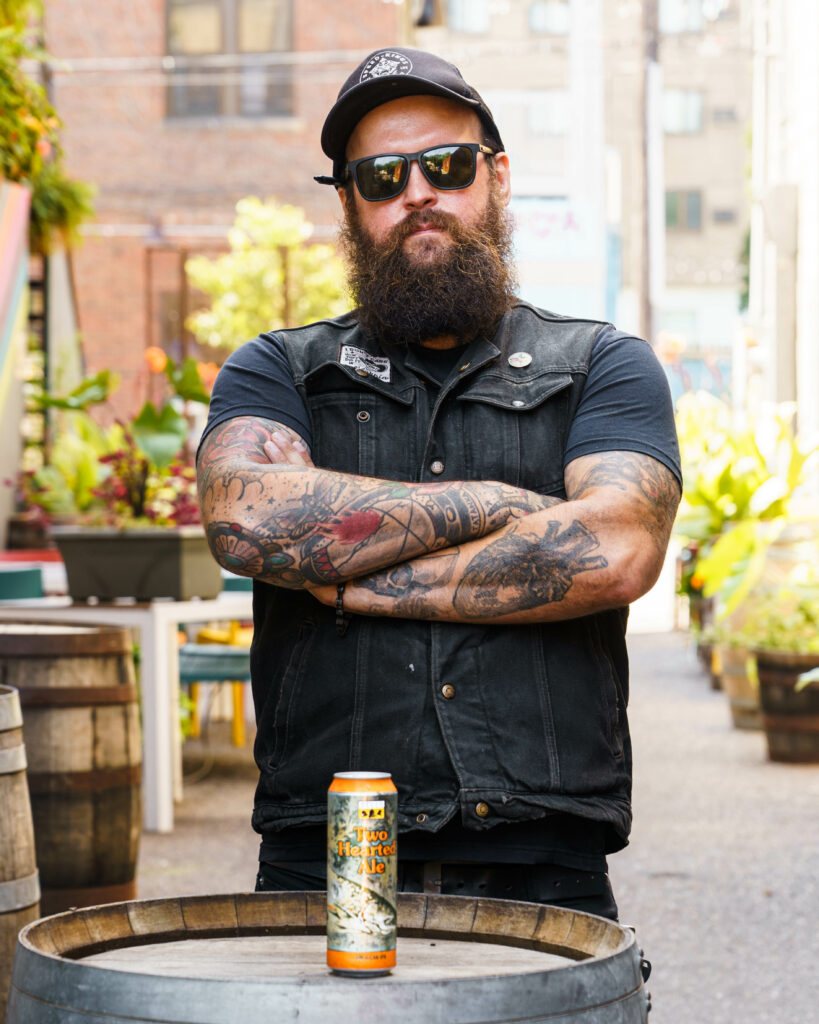 Get to know our head brewer and special operations mastermind Lee! He is the genius behind many of our wild and spunky beer flavor profiles and has a knack for creating great beer names. When he's not creating magic at Dangerous Man, you can find him on his motorcycle, riding his snowboard, planting tomatoes in his garden and being an awesome dog dad.
1.) Q: What's your go-to beer, the old standby?
Bell's Two Hearted IPA
2.) Q: What advice would you give to your teenage self?
A: None; teenager self was killing it. I think I'd like to take some advice from him.
3.) What is your favorite smell?
Q: 2-stroke snowblower
4.) Q: What do you think will your last words be
A: Oh shit… or some mumbled nonsense no one would understand.
5.) Q: What color would you like if you had to eat a crayon straight from the box? Why?
A: Red because, hopefully, it'll taste like strawberries.
What is your favorite beer:
*shrug emoji*
What is your favorite meal:
Smoked String Cheese
What is your favorite MN Activity:
Not taking off my hat…
Where is your happy place?
The Acropolis (not the Greek one, look it up…)
If you could live your dream life, what would you be doing?
*another shrug emoji*