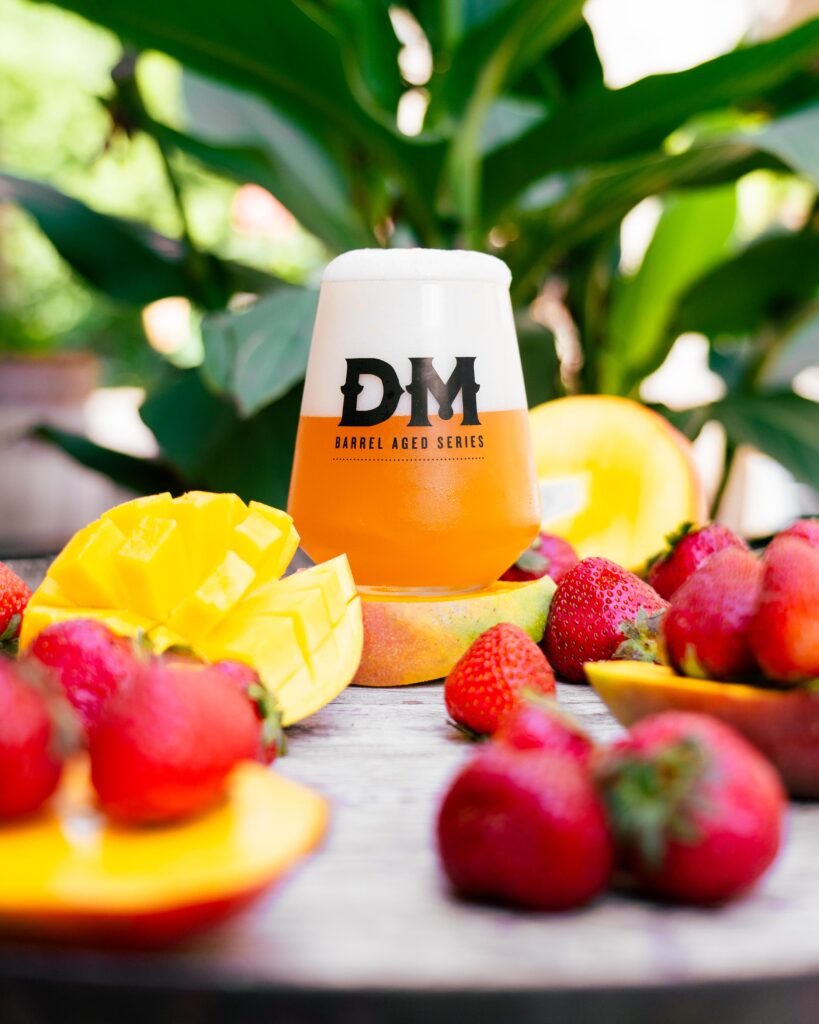 FROM THE DANGER ZONE: WILD THING STRAWBERRY MANGO MIXED CULTURE
Our latest Danger Zone creation! The Danger Zone is our series of mixed fermented and experimental single barrel projects that are available ONLY ON TAP in the taproom. It's on when it's on, it's gone when it's gone.
This Danger Zone is unique, funky fresh, and full of flavor! This mixed culture was fermented on heaps of strawberries and mangos for bold funk and brett notes with bright strawberry yogurt and a mango creaminess. Finishes with notes of sweet bread and malt. A wild thing indeed and dangerously delicious.