High Five Bakery – Cookie Pop Up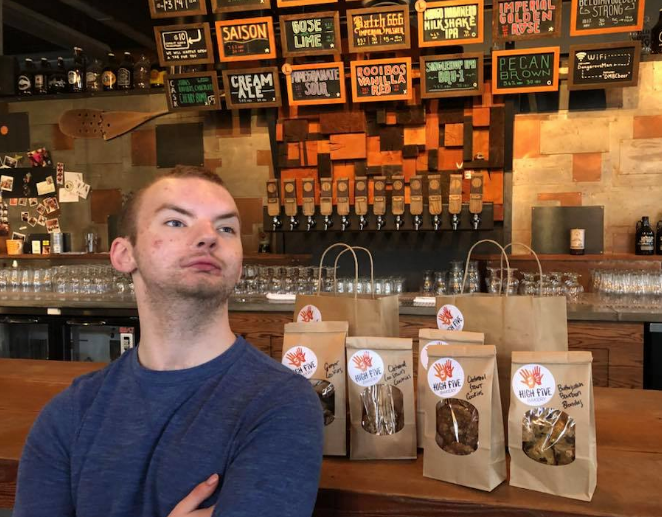 Cookies and beer – they go together like Saturday and afternoon. As in — Saturday, October 12 from 1pm – 3pm!
Get some tasty treats, grab a brew and of course — get a free high five!
High Five Bakery is a father and son team, using baking to teach an amazing special needs teenager life lessons. They also use step-by-step recipe instructions in a speech app as part of this young man's speech therapy.
​
They donate 10% of their profits to organization that have helped them along the way.
Most importantly, Frankster will give you a high five when you pick up your handmade High Five Bakery treat.
To learn more about High Five Bakery visit: http://www.highfivebakery.com/